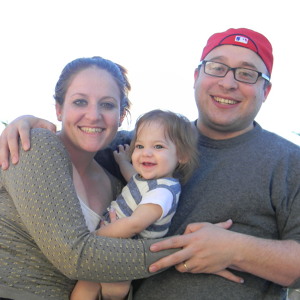 "It is the evening of the day
I sit and watch the children play
Smiling faces I can see
But not for me
I sit and watch
As tears go by

My riches can't buy everything
I want to hear the children sing
All I hear is the sound
Of rain falling on the ground
I sit and watch
As tears go by

It is the evening of the day
I sit and watch the children play
Doin things I used to do
They think are new
I sit and watch
As tears go by"
Mick and Keith
I'm still crying three days later......
I was perusing Facebook one day being asked by a friend of a friend of a friend to pray for a little girl, Ayelet Yakirah Galena, who was having complications from a bone marrow trasnplant a few months prior. Keep in mind that I probably get 5 emails and 10 Facebook updates a day from various friends or friends of friends to pray for a sick relative, friend, stranger, old or young, doesn't matter. We've all seen them and we say a few words (at best) and move on with our dispassionate lives. Same thing happened here except for some strange reason, I went back a few minutes later and
clicked on the page
of this little girls story for absloutely no apparent reason. From then on I was no longer a stranger being asked to pray for another stranger. I became a family friend. Then a few days later I clicked the
link to the family blog
reading the most incredible story I have ever read, a story written by parents living through the stormy seas of hell but handling it like they were going to Sunday morning brunch (at least that's what I think Sunday morning brunch would be like if your into that type of thing), I became a relative. A close one at that. No, I never met them and they have no idea who I am but every morning I would check on MY Ayelet and every night before going to bed I went to see how My Ayelet was doing- me and 14,000+ other people who claimed her to be their own.
I thought she would make it because all Fairy Tales end that way. Just read Seth and Hindy's words and you thought there's no way this ends any other way but good. Girl gets sick. The whole world unites. Girl gets better. She lives happily ever after.
And that's why it hurts so much.
Every day people die. Tragedies happen. Circle of life. You don't need to turn far to see it. We all get the phone calls of the young father who just died for no apparent reason and we get the email about the 35 year old mom who has just been diagnosed with cancer and we pray and we try to be better people and we hope they get better and we really do. But they never enter the inner soul of who we really are and never penetrate the depths of who we should be.
Ayelet did that and more. Her parents Seth and Hindy Galena showed us a strength and resolve we didn't think was possible and made us think of the potential of who we can and should be if we just stopped for a moment and appreciated what we have and how we have it. If we just cared about what's important and ignored what is not. They did it with honor and humor and humility and gracefulness that should be the standard for us all. What we should be and how we can become what we should be.
Ayelet Nation. Jewish, Non Jewish. Religious. Secular. Black. White. Celebrity. Rabbi. Atheist. Didn't matter. We were all there hoping, praying, wishing, whatever it was we thought would help. We did. We became better. She aroused a cause most of us never heard of and in the meantime- to date- had 21 lives saved because of her.
For me- she touched something that has never been touched. I have lost Grandparents, relatives, good people I knew and knew well, yet I never cried like I have the last three days. I've been in Martial Arts my entire life but will never approach the fighter she was nor the courage Seth and Hindy displayed.
I want to thank Seth and Hinday and Ayelet for making me cry again. For making me finally care about others they way I always should have. For making people I dont know and should never have known my family.
When Hillel- the Great Talmudic Scholar was asked by a potential convert to teach him the entire Torah on one leg, he brought the Biblical passage- "VeAhavta Leraicha Kamocha". Love Your Neigbhor (really friend) as You love Yourself. The rest of the Torah is just commentary".
Ayelet and her parents made me fulfill that Commandment for the first time in my life. They taught us what the Rabbi's and teachers and secular critics couldn't. They taught us it doesn't matter where you sit on the bus or how long your skirt is or what certification you follow that we are all the same and the only way to be better the only to be great is to become like the Galena's.
And I'm still crying........
To make a donation in Ayelets name click here for the Gift of Life Foundation
and under "fund allocation" drop down menu, click Ayelet Galena